Christmas events in Los Angeles
Your guide to the best Christmas events and activities in L.A., from tree lightings to holiday performances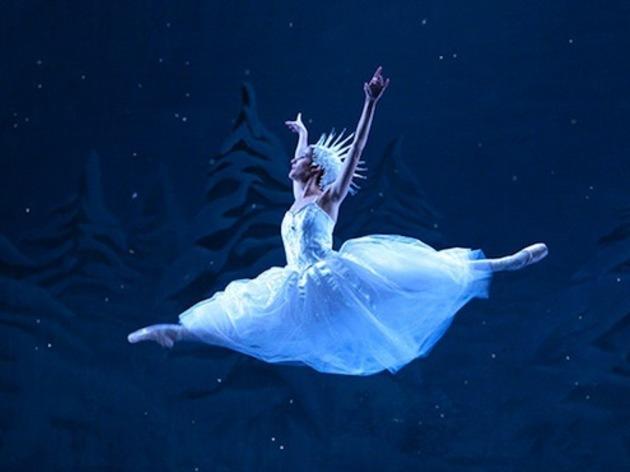 You won't find snow-covered trees and below-zero temperatures in LA, but there are still plenty of Christmas events and holiday activities to get you in the festive mood—even when it's 70 and sunny in December. From meeting Santa and his (real) reindeer to singing Christmas carols and scooping up crafty gifts at holiday markets—our list of the city's best events and things to do this season will help make L.A. a winter wonderland all month long.
Our favorite Christmas events and holiday activities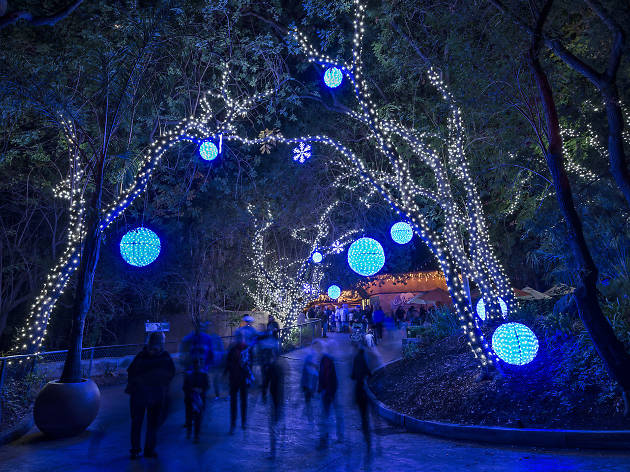 Skip the lines at LA Zoo Lights with this adults-only VIP ticket, which also nabs you access to a heated, private lounge with hors d'oeuvres, beer, wine and hot and cold cocktails.
Sure, it's great to sing-along in the car to KOST 103's Christmas music, but nothing beats belting out "Jingle Bells" with a lively crowd. Head to the Music Center Plaza for their annual Holiday Sing-Along and sing your bedecked heart out. Lyrics sheets are provided for you to join the crowd to sing such favorites as "The Christmas Song," "O Christmas Tree," "Silver Bells," "The Twelve Days of Christmas," "We Wish You A Merry Christmas" and more. It will hardly be a silent night. The event is free, but tickets are required (distribution starts at 5:30pm).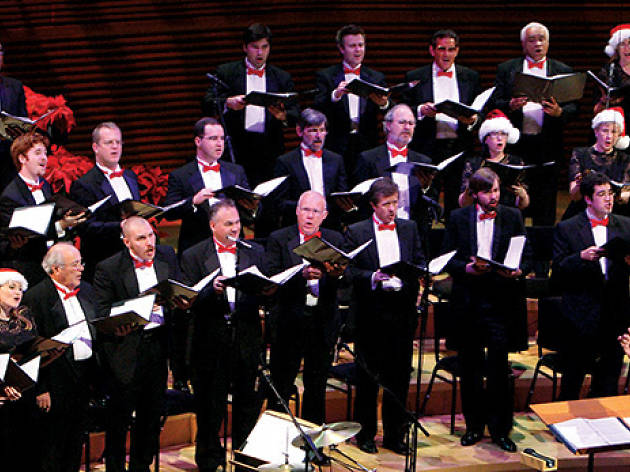 Strike the harp and join the chorus with LA Philharmonic's Holiday Sing-Along at Walt Disney Hall. The seasonal program offers two performances, with a special guest to-be-named taking the stage to recite holiday poems. A festive sing-along of holiday classics by the Angeles Chorale will include provided lyric sheets—just in case you forget how many fa-la-la-la's are in Deck the Halls.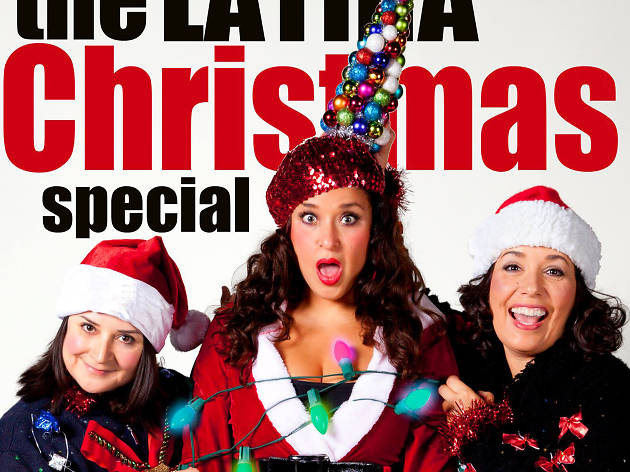 Presented by Latino Theater Company, this unique holiday production, directed by Geoffrey Rivas, is a full-length play with three mini one-woman shows within it. Three Latina comedians—Sandra Valls (Showtime's Latin Divas of Comedy), Diana Yanez (Margaret Cho's Sensuous Woman Show) and Maria Russell (FX's It's Always Sunny in Philadelphia)—tell past Christmas stories as first-generation Americans. Laughs, music and scandal are guaranteed.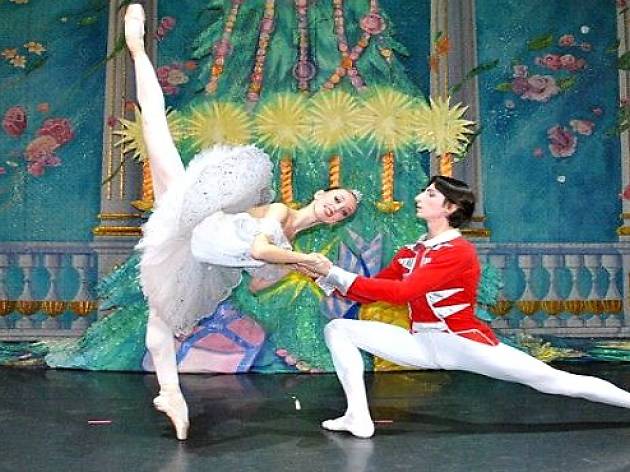 This Russian ballet company has been gracing U.S. audiences with its rendition of The Nutcracker since 1993. The annual production of the classic Christmas tale features a growing Christmas tree and falling snow, all set to Tchaikovsky's iconic score.
During Little Fish Theatre's production of A Very Special Holiday Special, there will be a "talking Christmas tree, Grandma's visit to the babe in the manger, the sons of Israel watching a flame, and Les Miz—elf-style. Not quite sure what any of that adds up to? Neither are we, but the show comes from Little Fish Theatre's frequently used playwright Mark Harvey Levine, so we're not too worried.
Long Beach Ballet's The Nutcracker is the only production of the holiday classic that includes not only a live full orchestra, but a horsa, flying sleigh and "pyrotechnics." Sure, the story may be the same, but this production pulls out all the stops to entertain audiences year after year.
It wouldn't be Christmas without at least one local production of Charles Dickens' classic, A Christmas Carol. Directed by Jen Bloom, Santa Monica Rep's production will be done in prose and feature shadow puppetry. After each performance, audience members can stick around to enjoy caroling and egg nog right alongside castmembers.
American Ballet Theatre is returning to Southern California with its production of The Nutcracker. But a highlight of this year's show is likely to be the return of Southern California's Misty Copeland as Clara for select performances. As if that wasn't enough, the show will feature larger-than-life scenery, a Christmas tree and sets and costumes designed by Tony Award-winner Richard Hudson.
You complain about your holiday office party: weak egg nog, a $10 waffle iron from the white elephant gift exchange, Jill from accounting attempting to sing karaoke. Just be thankful you're not at Bob's Holiday Office Party. The play, which has been running since 1995, shares a look at Iowa-based insurance agent Bob Finhead as his friends and clients stop by for the annual party. Twin farmers, a stoner, a floozy and a pastor's wife are just some of the cast of characters that bring big-time laughs to the small-town setting as Bob struggles with fulfilling his dreams in the city as a professional inventor while grappling with leaving the charm of his small town. Bickering, fighting and drinking ensue. Well, some things might be familiar.
La Mirada Theatre for the Performing Arts will host 250 Young Americans cast members as the theater transforms into a winter wonderland for The Magic of Christmas. The family-friendly show features 45-foot LED walls, over 6,000 costumes and 30 festive scene changes. There will be hip-hopping penguins, dancing Santas, The Polar Express, and Christmas choral music, including Handel's Messiah. This production is sure to bring the holiday cheer.